Mood Fabrics has a really really terrific website with five star fabrics and – woot! – free sewing patterns. Lots of cosplay patterns, so if you're into that, check it out.
Here's some of the stuff I like:
(The skirt is also the same as an Indian Lehenga Choli pattern, a few links below for inspiration)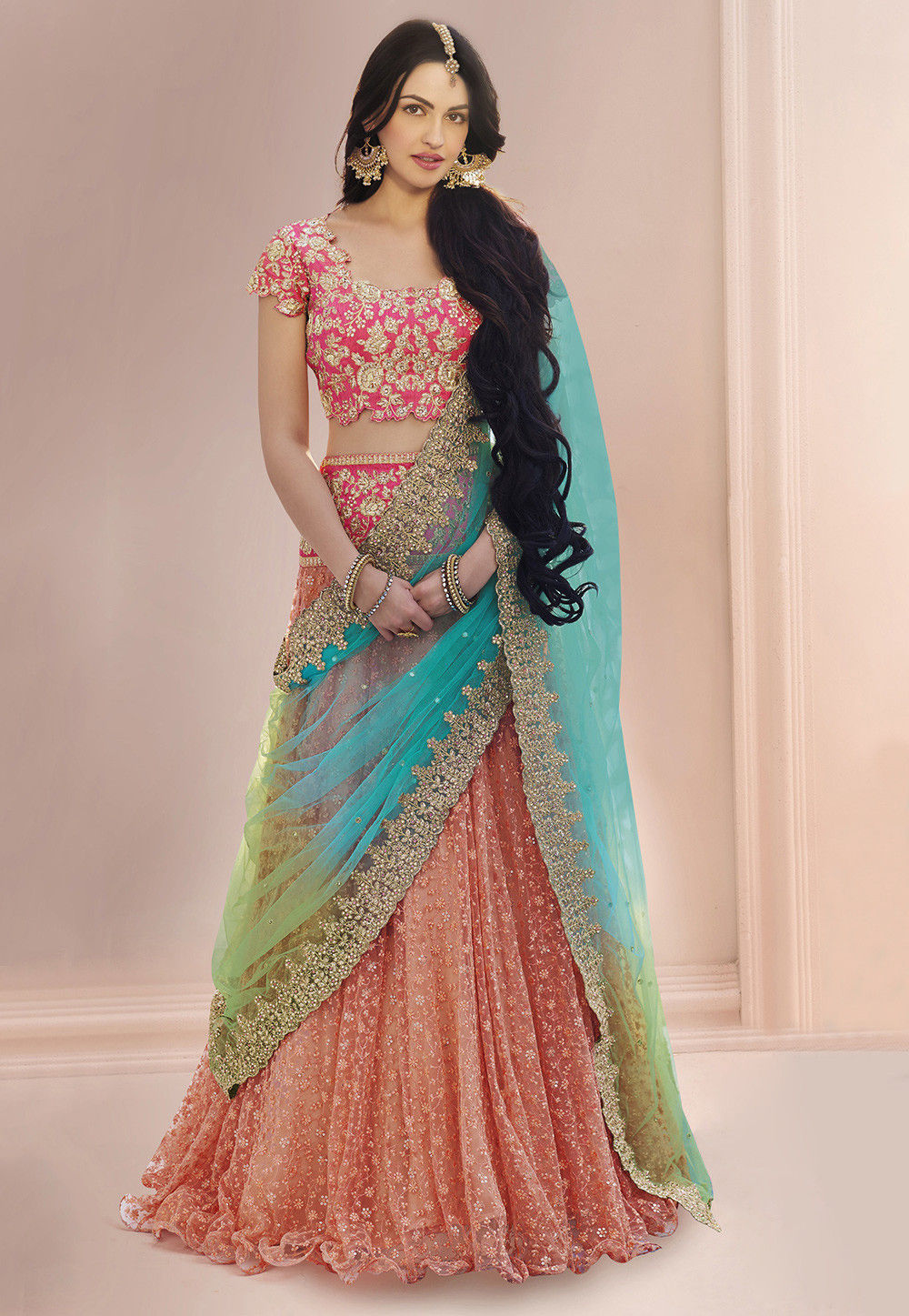 All of the above are from www. utsavfashion.com.
The prom dress skirt is basically a half circle skirt.
You can use Mood Fabric's Circle Skirt Calculator if you want a 1/4, 1/2, 3/4 or full circle skirt and need yardage calculations.